For all inquiries, please use our online order or send e-mails to:
For online chat, please click:
Alternatively, you may contact us at our global offices listed below:
Flakes
Flakes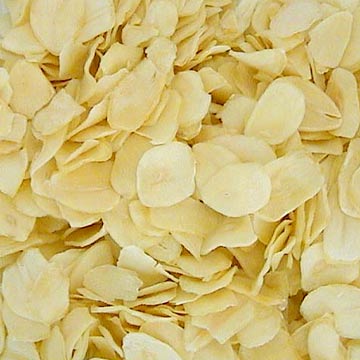 1. First grade garlic flakes, natural white, Shandong
origin
Thickness: 1.8 mm
Moisture: 6% max.
SO2 content: 100ppm
max.
Physical, chemical and microbiological values in line with North America

Standard
Packing: in cartons of 20 kg with double plastic bags
inside
Loadability: 18 tons per 40' FCL

2. First grade garlic flakes,
all other values the same as above indicated, except that the SO2 requirement is
not critical, or above 100ppm.